When someone asked me what my one word was for 2018, I was stumped.
I'd never thought of focusing on one word to set my course for the year ahead. I didn't know it was a thing.
Apparently it is. Somehow I've missed blog posts and websites and influencers for several years, all saying much the same thing at this time every year – instead of making New Years' resolutions and feeling the shame of not sticking to them (because who does that?), choose one word to help you channel your attention.
For someone like me, who never bothers making New Years' resolutions but just randomly 'puts it out there' that I want to be healthier and more disciplined and do this and do that … the one word concept makes sense.
Except for one problem.
Choosing one word. I'm a word lover. I write. How am I supposed to choose one word?
Turns out there are plenty of websites to help with that. I found this list for 2017 here (see image below) and followed their instructions to add to the list, circle words that stand out, then refine the list. The site says:
"Chances are you'll see a theme going on between the words you wrote down. Do any of the words jump out at you, make you feel excited, nervous, scared, uncomfortable, or at ease? Sometimes the words that scare us most can mean we're on the right track, after all change isn't always easy. At the same time I think finding your word can also bring peace and empowerment."
Made sense to me.
But then it started. The dreaded Monique thoughts that go like this: 'What if I choose the wrong word? What if I think that's my word but it's not? What if I'm just choosing the word that I want my word to be rather than the one it should be? Is this a test?'
And then, 'What if I like someone else's word better?'
[bctt tweet="What if I choose the wrong word? Is this a test?" username="MoniqueMulligan"]
Bloody perfectionism. I can hear my dad saying that now. Always trying to get it right. Geez.
'You'll just know,' my friend said. 'Let the one word pick you.'
I waited and waited.
I still didn't know.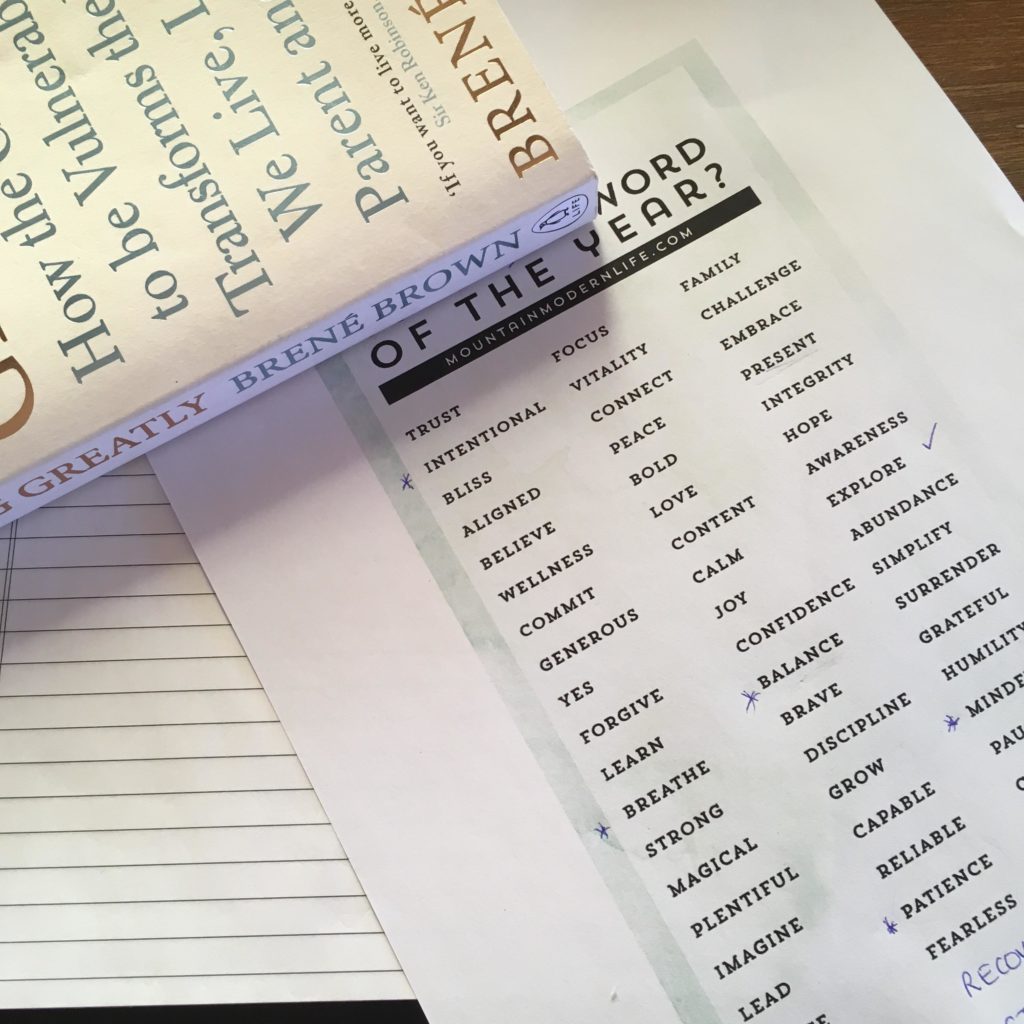 And then I walked away and thought some more. And my word popped into my head.
Direction.
Earlier, I'd thought my word was patience. Or breathe. Or maybe even balance. But I realised I'm already focusing on all those things and the word direction had the right feel.
I'm focusing on direction too, but there are changes ahead. Decisions to make.
I've been feeling indecisive about a number of things. And there's some uncertainty about some other things.
Sometimes I feel like there are so many options but I don't know which one to pursue.
Which ones I truly need to do and which ones I don't.
I'm wondering if I need a mentor, especially when it comes to writing. But any decision to do that affects others in my family, especially financially … and so I think and think.
Guidance. Direction. It's what I'm calling for in my heart.
I want to be open to opportunities, to be brave and take risks where needed – but have the wisdom to know deep down which direction is right.
And as I figure that out, I want to focus my intentions on steering myself in that direction.
That's the plan.
What's your one word? This cute video might help.