IN THIS SERIES, I'M GOING BEHIND THE SCENES (OR, BEHIND THE PAGE) WITH PEOPLE WHO WORK IN THE BOOK INDUSTRY, WHETHER PROFESSIONALLY OR IN A VOLUNTEER CAPACITY. THIS WEEK, I'M CHATTING WITH CLAIRE-LOUISA HOLDERNESS FROM CLAIRE'S READS & REVIEWS ABOUT REVIEWING BOOKS. GRAB A CUPPA AND HAVE A READ…
Tell me three ingredients in a good book.
Only three? (lol)​
Characters that you can relate to/and or empathise with, ones you care about what happens to them or in their relationship etc. There's nothing worse than reading a book with only unlikeable characters.
Low angst, I don't deal well with too much angst or too many thoughts or conversations that just rehash the same things over and over.
I generally need my books to have a happy ending. Obviously, not all books can, but if it's a romance, it must have a happy ending.
Which book are you most looking forward to for 2022?
I can't pick just one! Sorry, I'm a rule breaker. Obviously, I'm looking forward to Wildflower and I'm also looking forward to Michael Trant's new novel Wild Dogs. And Holden Sheppard's new novel The Brink later this year – I've absolutely no idea what it is about, but if it's as good as Invisible Boys, then it'll be great. Kim Kelly is bringing out a new book – no idea what, but it's guaranteed to be brilliant because a shopping list written by Kim would be worth reading. Also, Jennifer Cody's third book in the Shattered Pawns series, Promote.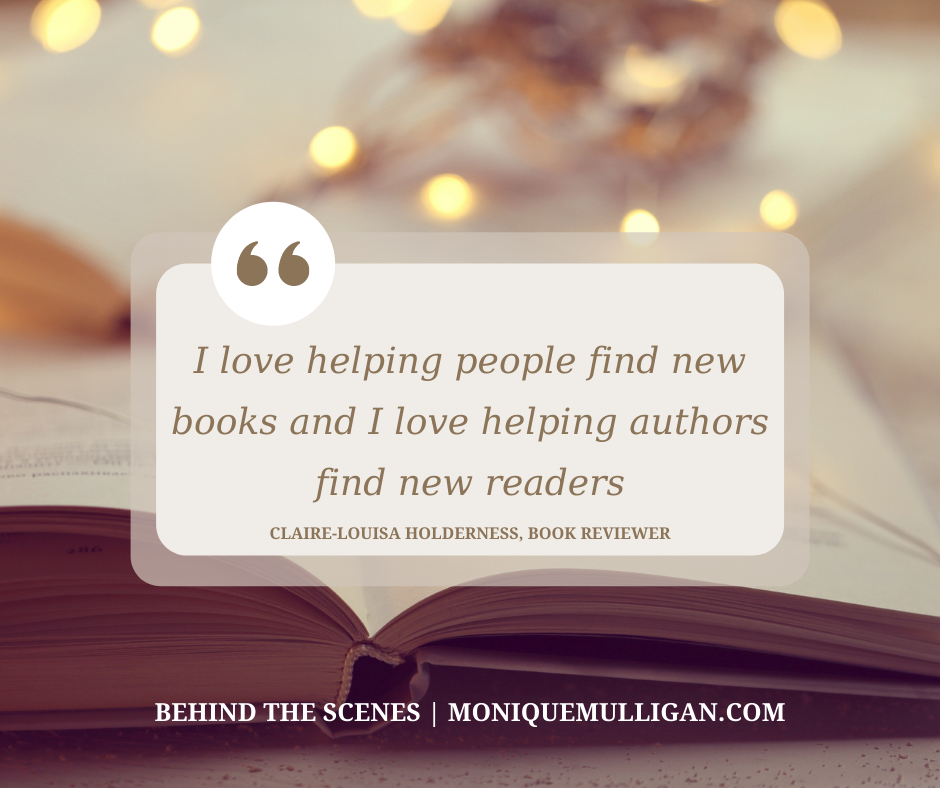 Which book do you think everyone should read?
Honeybee by Craig Silvey or Jane Eyre by Charlotte Bronte. Take your pick, they are very similar.
Why do you review books?
Because I love helping people find new books and I love helping authors find new readers. Some books can be hard to review; with others the words just pour out, good or bad. I tend not to put bad reviews on my blog but will publish a lower rating on Goodreads and say why I personally didn't like it (which is sometimes why someone else will like a book). After all, my review is just my opinion. I don't analyse the writing and structure like some bloggers (unless it's really terrible, then people deserve a warning).
What makes a good book reviewer?
Someone who doesn't rehash the whole story or just rewrite the blurb. I skip those reviews. Also, for me, I'm not interested too much in the structure and so on. I like to know why someone did or didn't like it. Were the characters relatable? Does it hold your interest?
I'm sure other reviewers or people who read reviews have different ideas, but I try to write my reviews the way I like to read reviews.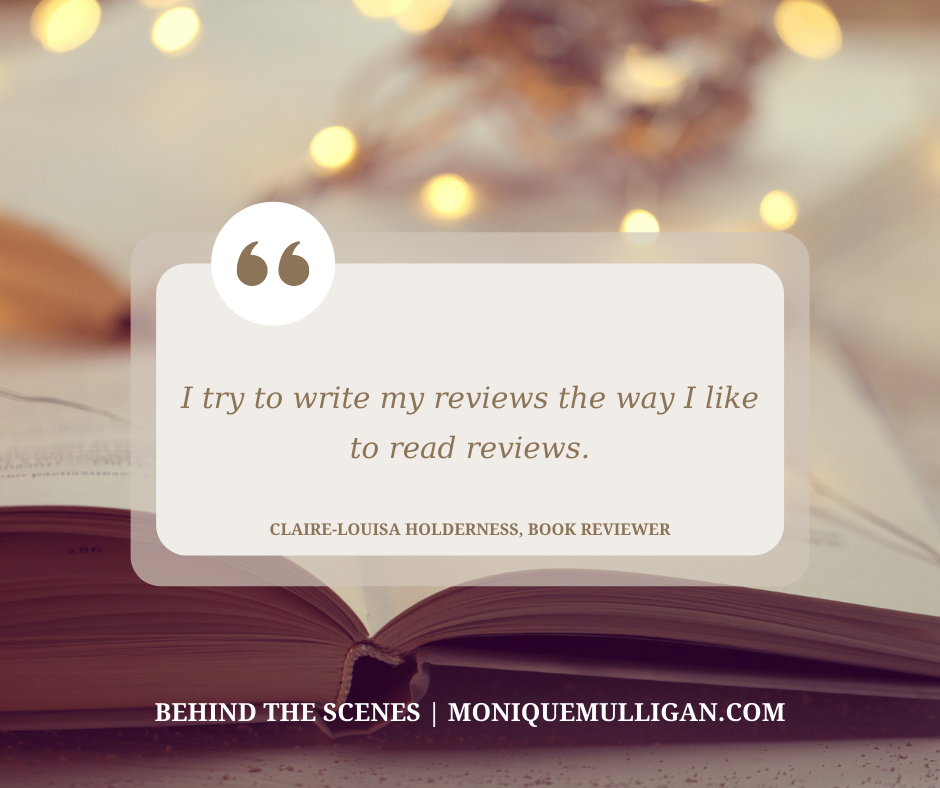 What's your favourite genre?
This is a tough one. I read so many different genres that it's hard to pick just one. Last year my favourite was MM romance, but the year before it was historical fiction. Who knows what 2022 will have me reading? My least favourite is the classics (other than Jane Eyre, of course).
Do you ever skip to the end of a book?
Yes, which is terrible, but if I get really worried things aren't going to turn out well for the character, then I might sneak a look further on in the book to see if it is resolved in a happy way, I hate thinking everything is going to end terribly for some of my characters and I don't cope. I can get very upset when everything seems terrible. This is harder to do with an eBook, though not impossible.
Thanks Claire! Connect with Claire at: