Contemporary fiction from Australian women writers has replaced folklore this month, thanks to a selection of review titles that made their way onto my shelf.
Love and loyalty were tested in Tess Woods' latest release Beautiful Messy Love, a heart-tickling page turner that is special to me for more than one reason. Three actually. Firstly, Tess is a writer I have come to know and admire, not only for her honest, heart-centred writing, but her passion for social justice. Secondly, I got to be a character in her book. Seriously! I'm a busty, bitchy blonde with a dirty mouth, but hey, she gets to exercise her creative license – it's her book. And thirdly, it really is a terrific book. Why? Because it is so Tess. Her Tess-ness leaps off the page and drags you into her heart, holding you there till you finish the book. It's Tess in the voice, and Tess in the story – the refugee storyline comes straight from what matters to her.
Beautiful Messy Love explores two love stories, with all their ups and downs, awakenings and betrayals. Of the two, I was more drawn to Nick and Anna's story, and I felt it was the stronger story. But put together, [bctt tweet="Tess Woods delivers love in all its beautiful messiness, with a generous dose of Tess-ness for spice" username="MoniqueMulligan"] (of the heated and flavoursome kinds). Love at First Flight took me by surprise; Beautiful Messy Love hooked me all the way. (Harper Collins, RRP $29.99)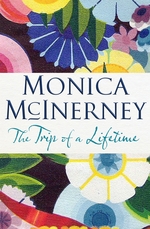 I was fortunate enough to meet Monica McInerney during her recent book tour for new release The Trip of a Lifetime. She's as warm, generous and full of self-deprecating wit as her books, and it was a delight to hear her share stories from her life. Likewise, it was a delight to dive into The Trip of a Lifetime, back into the world of eccentric but lovable Lola Quinn, but this time taking into readers into the backstory that shaped the colourful character. And what an emotional read it was, as Lola grapples the 'home-not-home' feelings that surface upon her return to Ireland, and with deeper, more painful truths. I laughed and cried and laughed and cried again; as someone with family on both sides of the continent, I know that feeling of two homes, and like all of us, I know what a burden our painful truths can be. Just thinking about the book makes me sigh. It's a keeper … and I'm not ready for Lola to go to book heaven yet, either. (Michael Joseph, $32.99)
Kylie Ladd's The Way Back was emotional in a different, although also painful, way. It's a powerful read that explores not only the horror and emotional impact of a child going missing, but takes it further by showing the after. When 13-year-old Charlie returns after being held captive for four months, the whole family has to find their way back … to themselves, to each other, to the family as a whole. Things are not and cannot be the same again, not for Charlie, or her family. So, how do they find their way again? Kylie Ladd highlights her terrific emotional and writing range in this novel – I sometimes think she falls under the radar a bit, but she shouldn't. Her books provoke questions. They are not happy, easy reads. But they are good and The Way Back is an evocative example. Books that make me think – they tell me about the kind of writer I want to be. (RRP $29.99)
[bctt tweet="Books that make me think – they tell me about the kind of writer I want to be." username="MoniqueMulligan"]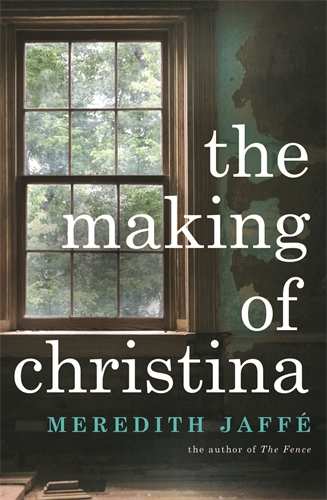 The Making of Christina by Meredith Jaffe is the first I've read by this author, but will not be the last. She's taken the story of an intense, all-consuming affair to a confronting, evocative level. Christine is a flawed but relatable character, who falls head-over-heels for businessman Jackson, never once thinking of the impact on her daughter, Bianca. And by the time she does, the damage is done – to Bianca, to the mother-daughter relationship, to friendships, and to Christina's soul. Forgiveness and resilience are strong themes, but stronger yet is mother guilt. The whole story, which flits back and forth between past and present, is underpinned by Christina's evolution as a woman – the title is very apt – and the guilt that eats at her as the explosive impact of her lust-fuelled relationship is unveiled. Once again, this is not a happy read, but an excellent one that leaves readers with what-ifs, questions and theories after the narrative's end is reached. (Pan Macmillan, $29.99)
Phew! Perhaps I need something light to read now …
Which of these books would you read, or have you read? What were your thoughts?