You'd be forgiven for thinking I'd moved to the 'dark side' by my most recent reads – for the most part, they are on the more challenging, even disturbing side.
Thanks to Lorena Carrington for recommending Tender Morsels by Margo Lanagan – she predicted I'd love it, and she was right. From the language, which sparkled with fresh, bold prose, to the story, which drew me into a world of dark and light, this magical realism novel held me spellbound. This is no sweet little happy-ever-after fairy tale – bad, even brutal, things happen, but there is hope and joy and love as well. It's a fantasy … but is it really? In life, good and evil co-exist, as does despair and hope, brutality and compassion. Lanagan draws out her themes and world in a way that is challenging at times, especially for those expecting something lighter, but is also beautifully imagined and told.
She's got a new fan in me and her The Brides of Rollrack Island is on my shelf, ready to read.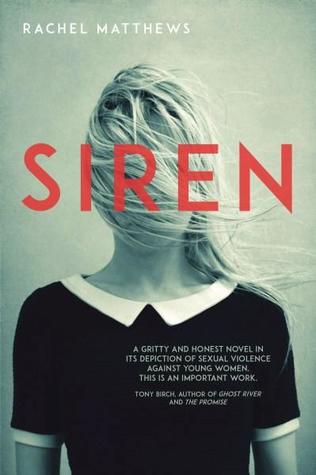 Siren by Rachel Matthews was sent to me by Transit Lounge and proves uncomfortable reading for its exploration of sexual assault through the eyes of a teenage girl. And yet, despite the discomfort, it's important reading because it challenges readers to think about a) the necessity of speaking out against sexual violence and b) the extreme difficulties people have when they try to speak out. And, as Matthews shows, it may not only be the victim who feels silenced, but others who are aware of the situation, but find themselves struggling against those who want them silenced and their deep-down feeling that they should speak out. A well-written and haunting novel that has a subtle rather than moralistic feel. Available here.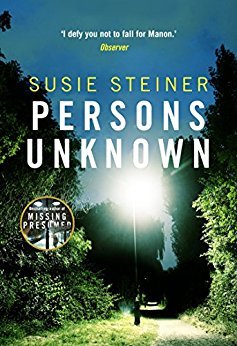 Persons Unknown by Susie Steiner is the sequel to Missing, Presumed and picks up some months after the first book ends. DI Manon Bradshaw is pregnant and working on cold cases, when a man is stabbed close to the police station. Turns out, he's more closely linked to her than she would have thought, and her hackles rise when the force closes ranks against her. Why? And what's her adopted son got to do with it? Despite the interesting premise, the story started slowly and didn't quite achieve the punchy-pace of its predecessor. A good, but for me, not great read.
Of course, I have read more than three books in the past three weeks, but many were library books and have since been returned. So, it's a short review post from me this time.
Which of these books would you read?