After five years of reading proof and ARC books, my to-review shelf is near empty. I stopped requesting books months ago, and now I only occasionally get sent books by publishers (which are more of a treat now). But it has led to a question that hasn't been heard in this house for a long, long time: 'What am I going to read?'
The public library has been a friend since I was a child, so I've been putting a little more effort in lately – turning up now and then to say hello, and always leaving with a handful of books. The trouble is I read so fast, so last night my bedtime reading was submissions for Serenity Press's 2018 romance anthology.
So, what have I been reading this month?
I bought Neil Gaiman's The Sleeper and the Spindle after reading The Ocean at the End of the Lane and fell in love with this terrifically reimagined fairy tale. A little Sleeping Beauty, a little Snow White … but a much darker version in which Sleeping Beauty is not the sweet young thing everyone imagines. It's dark and twisty and full of fierce females. The illustrations are not just complementary – they are works of art in their own right. Together, the fusion of art and story enthralled me from beginning to end.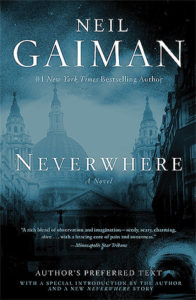 Continuing my Gaiman catch-up, I turned to Neverwhere, an urban fantasy that connects the worlds of London Above and London Below. Fast-paced, with compelling characters (I laughed at scenes containing Mr Croup and Mr Vandemar) and a dangerous underworld, this book made me smile, laugh, and want more. It's a little bit dark and a lot clever … and I'd recommend it for lovers of fantasy and magical realism.
On to the review shelf: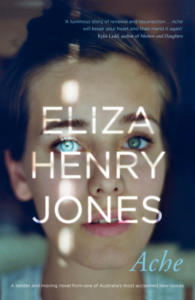 My book of the month goes to Ache by Eliza Henry-Jones, a new writer to me. Everything about this book is beautiful, from the cover, with those piercing eyes, to the prose, which tumbles from the page and into readers' hearts. Henry-Jones is one of those writers you want to emulate – she has a gift for evoking images, insights and emotions in readers in a way that few can match. A story about peoples' struggles in the aftermath of a devastating bushfire, it delves deep into the complexity of feelings, reactions and traumas that such an experience provokes. The result is a tender, luminous story about mothers and daughters, about relationships, and about finding peace and healing. It made me cry, reflect, and wonder. I will read this again, and I will be looking for the author's debut novel, In the Quiet to add to my reading list. I'd urge you to do the same. (HarperCollins, RRP $29.99AUD.) Read a sample here.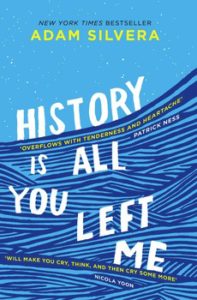 History is All You Left Me by Adam Silvera is an emotive YA love story, that aches with tenderness and loss. When his ex-boyfriend Theo dies, Griff has to comes to terms with grief and what it means to move on. This short book, narrated via flashback and the present, made me think about love's impact, memory's power, and loss's flow-on-effects. (Simon & Schuster, RRP $17.99AUD.)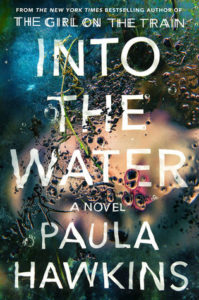 Into the Water by Paula Hawkins is a psychological suspense thriller that never quite reaches the urgency and drama of The Girl on the Train. It's an easy enough read, but it took me a while to find its rhythm. And while the premise is interesting – women dying in a river over several centuries, whether due to murder or suicide – the delivery left me underwhelmed. (Penguin Books Australia, RRP $32.99AUD.)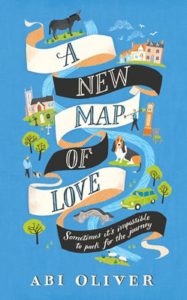 A New Map of Love by Abi Oliver brings readers an old-fashioned life-in-an-English-village story about George, who leads a predictable but comfortable life until his wife, Win, dies. Life is suddenly a whole lot less predictable but a whole lot more exciting, especially widow Sylvia arrives on the scene with her heaving bosom and fluttering eyelashes. I enjoyed this sweet and cleverly characterised story – at one point I was telling George what I really thought about Sylvia, but he didn't listen! And what I liked was the gentle way George finally experienced his loss before accepting the life he now had. (Pan Macmillan, RRP $29.99AUD.)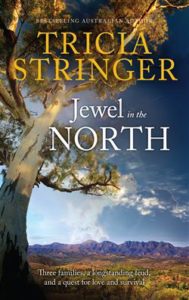 And then there's historical family saga Jewel in the North by Tricia Stringer. This one's hefty at 564 pages (that's a trade paperback, too) – best not to read late at night in case you drop it on your face as I did! Set in the Flinders Ranges, and reflecting the author's love of the landscape, Jewel in the North tells the story of the Bakers, who battle drought, prejudice and jealousy as they make a life for themselves on the land. A well-crafted tale of loves and losses, courage and cowardice, this one will tempt lovers of historical sagas, as well as those already familiar with the Flingers Ranges series. (Harlequin Mira, $29.99AUD.)
Which book would you choose?