What has been the best book you've read recently? Sometimes that's an easy question to answer; other times it's hard to pinpoint just one. Lately, I've read so many books, some memorable, others forgettable. I've read in bed, on the plane, in the car, on a couch at work in a lunch break … wherever I've been able to snatch a few moments amid other busy-ness that was consuming me for a while.
Here are a few of the books I've enjoyed recently:
Lady Bird and the Fox by Kim Kelly is one of the best historical fiction titles I've read in a long time, a claim boosted by the familiarity I felt with the setting (not far from where I grew up). It's rich in description, passionate in the telling, and immersive as a reading experience. Annie and Jem are terrific characters with a sassy spark that had me willing them to get their acts together as the story moved on. I laughed, I wiped away a tear or two, but most of all, Kelly got me thinking about the backstory of Australia's settlement and advance westward from Sydney, the story we weren't told in school. I can't wait to read more titles by this talented author – do yourself a favour and look her up.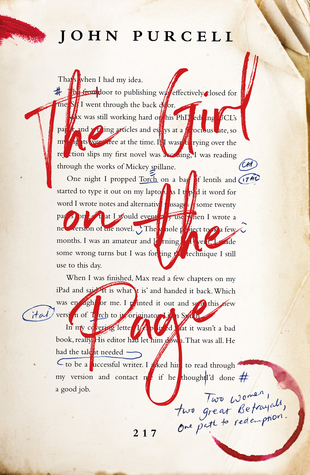 The Girl on the Page by John Purcell is a pacy page-turner that raises interesting questions regarding the divide between commercial and literary fiction. Through the characters of Amy, a commitment-resistant book editor, and Helen, a literary great who is struggling with the manuscript she's been paid a whopping advance for, this novel gets to the essence of what it means to write because it is art, as opposed to writing to make money. I appreciated the way this book gave such insight to the publishing industry, while delivering a tale that's ultimately more heartfelt than I expected from the opening chapters (I struggled with Amy's character and wondered initially if I cared enough about her to keep reading, but I'm glad I persevered).
Dustfall by Michelle Johnston – beautiful writing underscores a sobering story examining the aftereffects of Wittenoom, a real-life asbestos mining town in Western Australia. Johnston's poetic prose is a delight to read; the dual timeline story is expertly woven and evocative. It's one of those books that leaves you mulling over the choices and wrongs of the past, and empathising with the lives damaged by careless and greedy corporate decision-making. Highly recommended if you like your fiction literary with a side of deep thinking.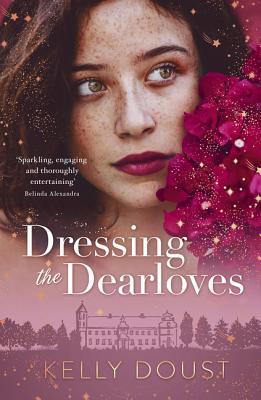 On a lighter note, Dressing the Dearloves by Kelly Doust ticked my boxes for pleasure reading, with its crumbling manor house, family secrets, modern-day angst, and vintage clothes creating a fashion parade in my mind. It's a book to curl up with, to get lost in – one in which you get caught up in the messy lives of Doust's flawed, messy and intriguing characters and find yourself hoping they all get their fairytale ending.
And lastly, The Sunday Girl by Pip Drysdale – this snappy, fast-paced debut thriller hooked me in right from the outset and kept me on tenterhooks. The whole time, I hoped the protagonist would outsmart her former lover, a nasty piece of work who's characterised with oodles of menace – I felt as if I were there with her, helping her exact revenge (though that's not normally my style!). There's a sense of immediacy about the book that lends to the pace and nail-biting factor, and underlying a cracker of a thriller is the darker theme of domestic abuse.
Which of these have you read or would you like to read?