Reviews on this site will now comprise a book blurb and a short response.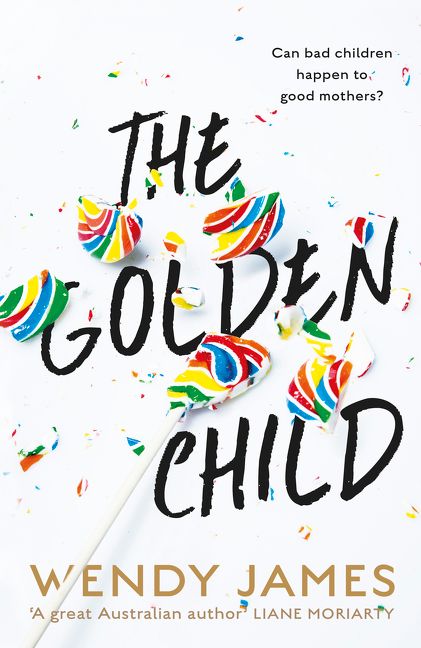 A book dealing with the modern-day experience of selfies, social media and cyber-bullying … it's the kind of read that's right up my alley. And Wendy James delivered the goods. With a bite. Here's the blurb:
Blogger Lizzy's life is buzzing, happy, normal. Two gorgeous children, a handsome husband, destiny under control. For her real-life alter-ego Beth, things are unravelling. Tensions are simmering with her husband, mother-in-law and even her own mother. Her teenage daughters, once the objects of her existence, have moved beyond her grasp and one of them has shown signs of, well, thoughtlessness …

Then a classmate of one daughter is callously bullied and the finger of blame is pointed at Beth's clever, beautiful child. Shattered, shamed and frightened, two families must negotiate worlds of cruelty they are totally ill-equipped for.
You can never really know someone, can you? There's always some part of them you don't know, whether in their current life or history. With our children, realising this can be startling. We think we know them – but who are they when they are not with you? Wendy James cleverly taps into the question of how well we know our children, through her often confronting story of teen bullying, manipulation, narcissism and peer pressure.
The Golden Child is a page turner. It's absorbing, compelling and chilling all at once. It teases out our fears, and when they are out there, they're slammed with truths we'd rather not know or think about. As one child is bullied in a truly revolting manner, I felt many things – anger, sadness and concern. I don't understand how people can treat each other so badly these days – it gnaws at me, this disregard for others, this lack of compassion and tendency towards the me-first, entitled mentalities I see or read about every day. And The Golden Child shows how young such behaviours can begin. It's frightening. And sobering. Because as a parent, you have to ask, what would I do if my child was the perpetrator of such nastiness? Do I know with absolute certainty that they would not behave in such a way.
But The Golden Child goes further, exploring insidious manipulation with a twist that in hindsight I should have seen coming earlier. You know the funny thing, though? For a few moments, I actually felt annoyed at the ending, like my emotions had been played with a little too much. It was clever, that's for sure. Very clever. And I'm still thinking about it.
If you're a parent of teenagers, or tweens, I'd recommend this one.
To read an excerpt, click here.
Available from good bookstores (RRP $32.99AUD). My copy was courtesy of HarperCollins Publishers Australia.