For decades, Marian Matta wrote whatever was called for, from medical articles and historical research to film scripts, but she began concentrating on the short story format in 2006 after being inspired by Annie Proulx's Brokeback Mountain. Her stories have subsequently appeared in several anthologies, but Life, Bound is her first solo collection. A grandmother, history tragic, internet junkie and circus student, she lives in Victoria's Dandenong Ranges with her husband, and is pleased to call Heath Ledger her muse. Optimism is her watchword. Here she shares her story about finding her voice, or choosing to 'fix or stand'.
By MARIAN MATTA
It was February 2006. I had just turned fifty-six and I was sitting in a cinema, stunned into silence, unable to move, tears pouring down my face. The end credits for Brokeback Mountain had rolled, the lights had come up, and although I didn't realise it at that moment, my life had changed.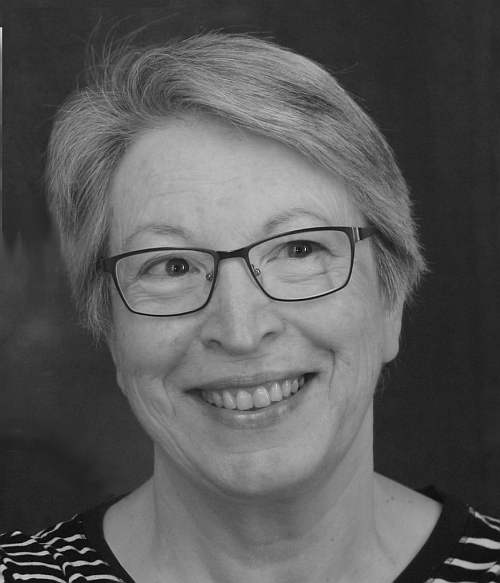 In the weeks, months and years that followed, I watched the film many more times. I read Annie Proulx's original 10,630-word story so often that I could quote it by heart; I analysed every sentence, every word, even the punctuation in places. I made new friends right around the world, and I travelled by train across the USA, meeting up with fellow Brokies. Such is the power of art.
And I wrote. I poured my own fan fiction into the great pool of Brokeback fanfic. Literally millions of words were written by distraught, shattered people trying to make sense of what they had just experienced. 'If you can't fix it you've got to stand it' is the last line of Proulx's story. Many fanfic writers tried to fix it, give the story of Jack and Ennis a happy ending. I was mostly a member of the grim 'stand it' brigade.
I've always written. I shape my world with words, and when I find a film or novel or situation which grabs my attention, I shape that too, writing (mostly in my head) about the parts in between, and about what came before or after. When it comes to nonfiction, there's no issue with letting someone else read what I've written: historical research, medical articles, personal anecdotes – here, world, read it all! But fiction was another matter.
So the anonymous world of Brokeback fanfic suited me perfectly. In time, I gained a following and, more importantly, I began to have faith in my own ability to string words together. Then Heath Ledger died. With the loss of that young, gifted, gentle and generous man, I realised that saying my life had changed wasn't good enough; I had to act on that change.
At fifty-nine, I followed my daughter and granddaughter into circus classes, and I'm still there, still trying to perfect my dive roll. The next year I entered my first writing competition with a short story about child abuse. The story earned a commendation; I was on my way.
My style was emerging. While writers who can spin magic from wisps of fog and moonlight have my admiration, such stories are beyond me. Mine are mainly character-driven pieces with beginnings, middles and ends. Essentially, I love to tell a good tale; humorous or tragic, whimsical or important, this genre or that – it doesn't matter.
Fan fiction doesn't have a great reputation in literary circles: its egalitarian nature and largely uncritical and intensely supportive readership can result in some less than brilliant writing. But these are the elements which allow writers to find their feet, to experiment, to fail and rise and try again. From the bold Brokeback authors whose work I devoured, I learned to become less constipated in my own writing and more willing to trust my own instincts. Now, when a new story is nagging at the edge of my consciousness, I allow it free rein to develop and to take me along for the ride.
After that first competition success a decade ago, other wins happened; several stories were published, and a couple were performed live. It's an amazing experience to hear your words interpreted by someone else. Then the best of these were gathered by me into a collection and nervously sent off to publishers. The end result is Life, Bound, beautifully produced by MidnightSun Publishing in Adelaide, and due for release in October 2020.
Yes, I still cringe a bit when someone reads my stories, and Imposter Syndrome is definitely a constant companion, but I've learned to live with that. Thanks to Annie Proulx and fanfic and Heath Ledger, I have found my voice and my confidence. A reader won't find Jack and Ennis in the pages of Life, Bound, just a bunch of characters dealing with the vicissitudes of life in their own unique ways. That's life, and I guess I can claim that I've begun to fix it.
In Life, Bound, Marian Matta's stories move through time and place, following characters who struggle to escape the past and strive to shape the future. They find themselves caught in situations not of their own making, or trapped by ingrained habits, walking in grooves carved out by past events. Some succeed, others don't.