No flowers this week, I said. Find something different to photograph this week, I said. A grand piano at work caught my eye and I decided to bring the camera in for some macro shots. Of course, I kept forgetting my camera. And then, with little time for photography in a busy week, these dried flowers in the garden caught my eye. Flowers it was.
I love this one because of the way the blue in the background makes the flower 'pop'.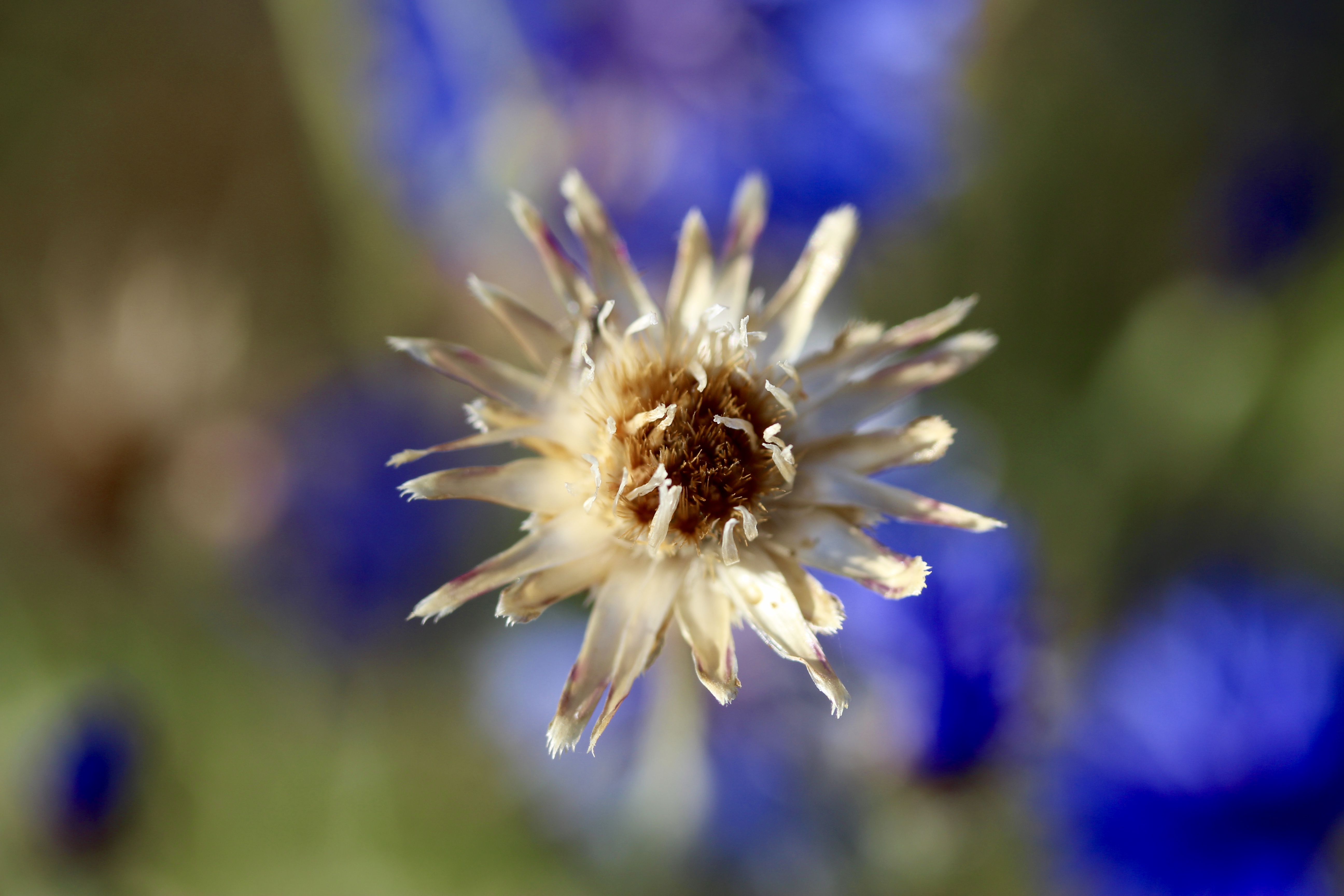 Louise has shared a photo of a delicious afternoon tea prepared by one of her daughters (who has been busy this week cooking for her brothers' class parties and for a farewell afternoon tea with her friends).  Don't these lamingtons look delicious? Like my family, Louise's also makes Rocky Road in the lead up to Christmas. I really like the way this photo has been set up – it looks so elegant.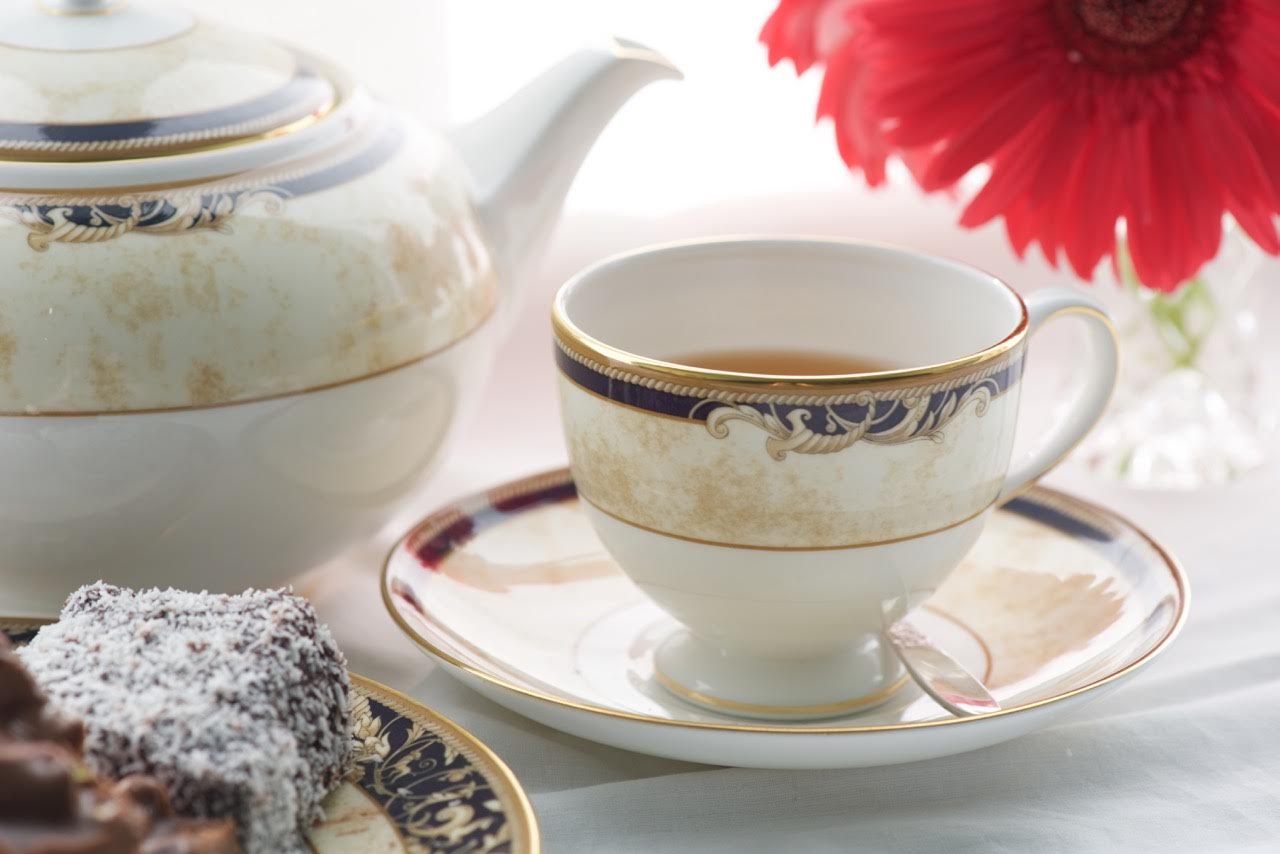 ***
Once a week, Louise (of Louise Allan: Life From the Attic) and I team up to share creative photos on our websites. It's all part of our challenge to stretch ourselves creatively.