Dear Helene,
I know you should be working on your manuscript and not reading this letter but, hey, procrastination is an honourable past time for writers. I wish I could be there with you in Cairns as you finish off the final tweaks. It's time to send your manuscript out into the world, again, and you deserve a hug, many hugs in fact, because this hasn't been an easy journey and yet you've persevered. You've juggled a busy career, family commitments and that evil internal editor second-guessing you at every turn.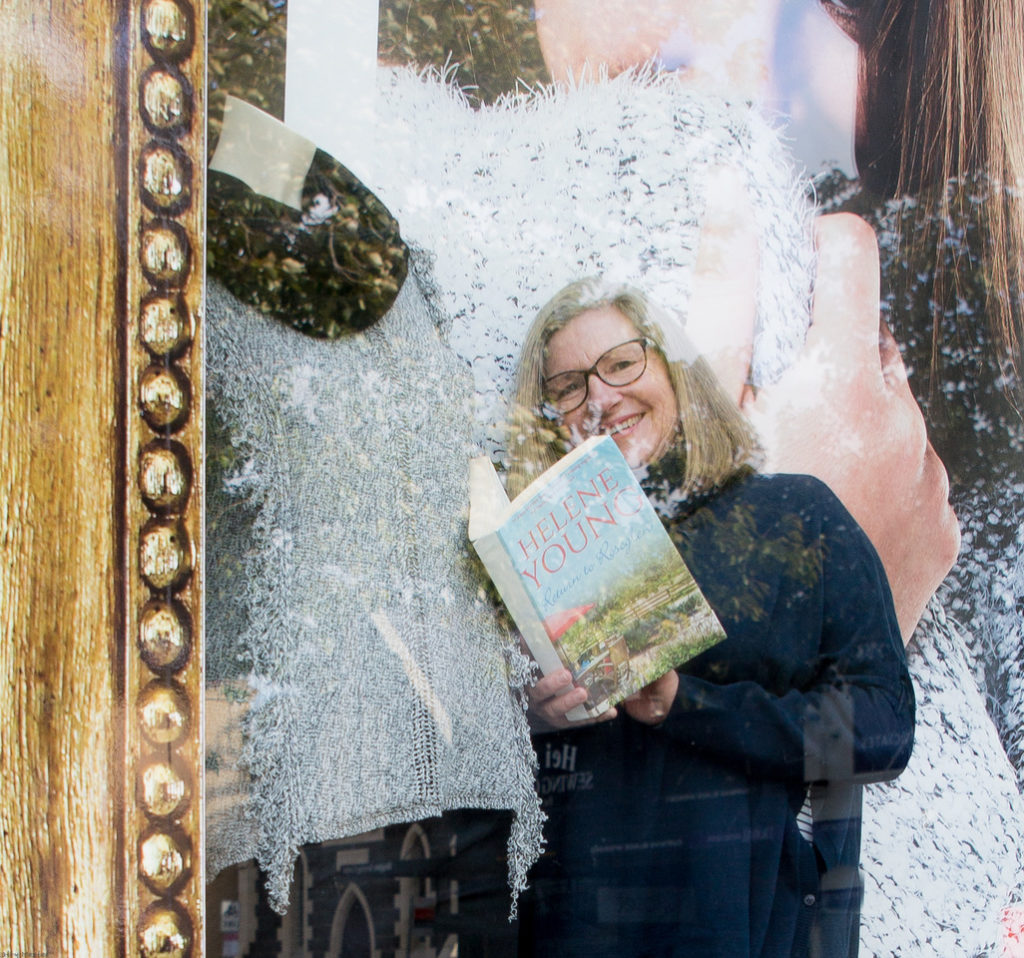 Courage, my dear, I can assure you that this draft is the one. That doesn't mean the work will stop. It's unlikely that you'll make the best sellers' list and it would be a miracle if the movie moguls came calling either, but your story will be in the hands of readers, people wanting to be transported from their world to one you've created.
But be prepared – being published is just the start of another very, very steep learning curve. All those years in aviation while you worked your way from your first solo flight to flying instructor, and finally to airline captain, are going to look like a leisurely stroll on a sun-drenched beach in comparison.
The publishing world is no place for wimps or quitters. It's important to find a support network, a writing tribe to call your own. Remember to hold those early connections and friendships close. You'll need them when the reviews hurt, the sales figures don't match expectation, and those closest to you question your sanity.
Remember too, the joy to be found in weaving words together, smoothing the cadence, removing the clutter, refining the theme in your story. You write because you have characters who won't leave you in peace. You write because you have strong opinions about things, feel deeply, but you need to compose yourself. Pull up your big girl panties – thanks, Bethany Clarke, for that piece of sage advice – and write the stories you believe in. Social justice has always been close to your heart. Don't shy away from the challenge. It's possible to influence people lightly, subliminally, even while you're entertaining them.
It's the role of a writer to shine a light on the hidden, champion the weak, show a different perspective. Let your characters tell their stories and the readers make up their own mind. After all, you are a reader too and love nothing more than being challenged by a story.
Whatever the future brings – 7 books or 70 – be proud of what you've achieved and stay true to yourself.
Love
Helene
After 28 years as an airline captain and senior manager with the Qantas Group in Australia, Helene Young has swapped the sky for the sea to go in search of adventure with her husband aboard their sailing catamaran. The rural and remote places she visits, along with the fascinating people she meets, provide boundless inspiration for her novels. Her strong interest in both social justice and the complexity of human nature shapes the themes she explores. 
Her seven novels have won many awards including back to back wins of the Romantic Book of the Year in Australia, and five awards for Australian Favourite Romantic Suspense. Audio rights have just been sold to Return to Roseglen.