I've just arrived back in Perth after two whirlwind weeks in the United Kingdom: the first at the Serenity Press Retreat in Crom Castle, Northern Ireland; the second at the London Book Fair, representing Serenity Press (more on the book fair in my next post).
For me, the Serenity Press retreat was part of my job (not that I'm complaining about getting to work and sleep in a castle for a week). I was there with my Serenity Press hat on, and that involved getting up early to cook breakfasts, look after everyone in the castle, and lots of organising. Karen, my business partner, was amazing – she acted as driver and grocery shopper, in between being mum to her children who accompanied her to Ireland.
But, despite the long days, the retreat was much more than "just a job". It was a memorable experience that started from the moment I arrived at the castle's West Wing to await a grocery delivery and meet owner John Crichton, 7th Earl of Erne. After a quick familiarisation tour with John, I made myself comfortable in the West Wing's dining room, which was to become a hub for guests over the next five days.
With hours to wait before the guests arrived from Dublin, I powered up my laptop and began to write. I managed 2000 words that day – as it turned out, that was all the writing I did during the retreat. I was too busy, and too exhausted by the end of each day.
I walked around the grounds, where trees whispered their stories to me, down to the Old Castle (destroyed by fire in 1764) where history breathed from the ruins. And when I got back I wrote some more before guests turned up for a champagne reception and the retreat was officially under way.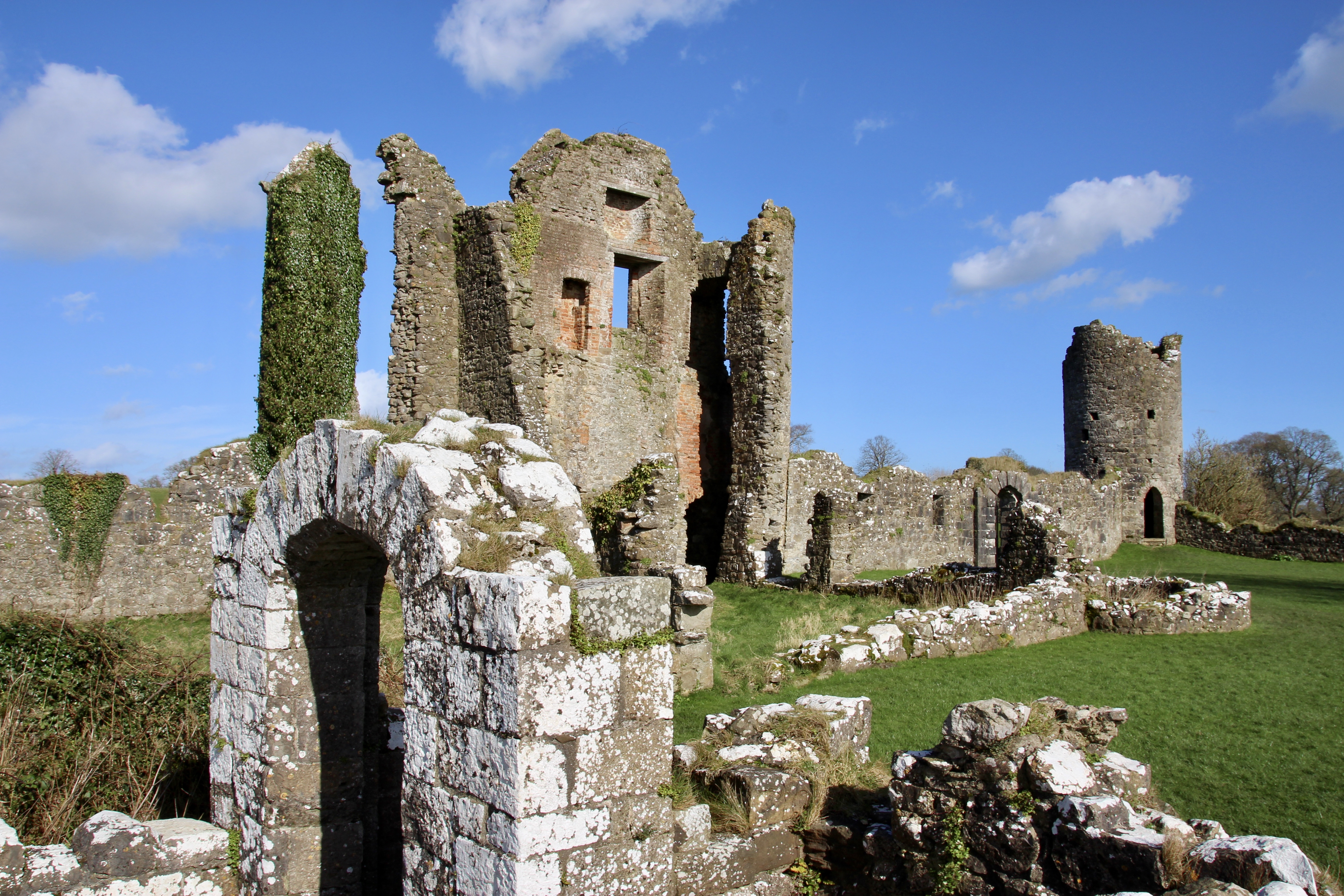 Where do I start about the retreat? The location was stunning – both the castle and its surrounds.  The weather was perfect and rain-free the whole week. The guests were entertaining, interesting and knowledgeable. John (the earl – not the boat man, the bagpiper at our gala dinner, or Karen's dad) was most friendly and hospitable. Our first retreat ticked all the boxes for us, as organisers, and our guests.
But here are some of the highlights:
John having to help Louise and Jacqueline open their bathroom door, then having to help Jacqueline break into her suitcase because she'd misplaced her key;
Eating breakfast together every day in the West Wing dining room (I learnt how to cook on an AGA and it's my new favourite appliance);
The very naughty nun bottle opener (you have to see it from the back);
The look on some guests' faces when Karen served them a slice of black pudding with their bacon and eggs;
Our boat ride on Lough Erne, which was spectacular – the water had a clarity I've never before seen;
This photo of John the boat man that had us all in stitches every time we looked at it:
Reading My Silly Mum and Friends at a local primary school;
Posing for silly photos at Giant's Causeway, which had the other tourists smiling;
Singing "Bohemian Rhapsody" and "Do Re Mi" badly on the long drive back from Giant's Causeway;
Touring the Bushmills Distillery and watching the faces of non-whiskey lovers who braved a taste;
Karen trying to convince Monique that the castle was haunted;
A bagpiper (John) piping us into the Dining Room as part of our gala dinner;
Meeting Sheila O'Flanagan and getting to know her during a Q&A session;
The disappearing sock episode (and episodes one and two);
An unnamed person (OK, it was me) feeling my way into the closet instead of the bathroom in the middle of the night (it was very dark … but I did come to my senses and find the right room);
People wanting to pay for books at the Meet & Greet in a combination of euros and GBP (I managed to work it out);
Some guests joined John (the earl) in his family box at his local church on the Sunday (and they went there by boat);
Drinking wine until 1am with the earl after the gala dinner (and then having to get up at 6am to make breakfast so we could leave for the airport by 8am).
We had lots of laughs, lots of story inspiration and lots of tranquility … but this video sums the experience up pretty well.
Before I went to the retreat, I shared a post saying what I hoped to get out of it: time, encouragement, inspiration, learning, new experiences and networks. This retreat did not disappoint – it met and surpassed my expectations on all points, and I can't wait to go back for another one in two years.