Hey Unpublished Helen,
You've just finished high school and are about to go to uni…
A turbulent time for anyone, but… right now, you're in a constant state of defence. A position you'll find yourself in constantly over the next few years. You'll be forced to confront these questions and comments regularly:
Why do you want to do creative writing at university?
How will you get a "real job"?
How will you make MONEY?
You know most writers never get published, right?
Everyone would write a book if they had the time…
It will be exhausting and demoralising.
As for uni… majoring in creative writing, while fantastic for broadening your reading and introducing you to like-minded creative folk, will ingrain literary fiction as the ONLY worthwhile fiction in your mind.
So you'll write bad lit fic manuscript after bad lit fic manuscript, in the hopes of one day being taken seriously as a writer. All this, despite the lingering suspicion that lit fic isn't quite right for you.
That lingering suspicion? It's called gut instinct, and you should trust it.
If only you were receiving this letter now, hey? But don't worry, those shitty drafts and agonising rounds of edits with your publisher will teach you so much about writing and the way you approach your craft.
It's not wasted time, but rather practise for what's to come. Trust me, you've learnt a lot.
You know that work ethic you've been honing for a while now? You're going to need it.
Over the next few years, you're going to work harder than you've ever worked before. I'm talking working a full-time writing job only to come home and write some more, missing out on big social events to stay home and finish edits, enduring sleepless night after sleepless night because you're worried about a deadline.
People won't understand why you do it to yourself. But you'll do it anyway.
And thank fuck for that, because you find your way.
You might not make the NYT Bestseller list yet. Your books might not get optioned for film yet. You might sometimes get sad about the stigmas people attach to indie authors. All of that's okay.
What you will experience though, is people writing to you to tell you that your book changed their life. You will experience a Twitter war where young women fight over hypothetical dates with one of your brawny male characters. You will experience hitting #1 on Amazon numerous times and packed-out launch parties.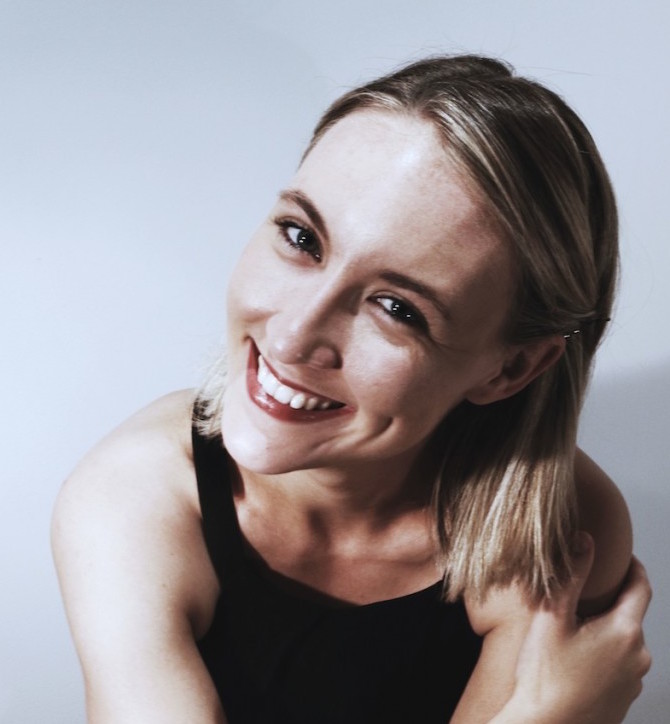 There are so many incredible moments yet to come.
Success won't look how you thought it would, but actually, it's better than you imagined.
Remember how all those people told you that you'd never make a living from writing books? Well, they were wrong.
Not only will you make a living writing books, but writing books will give you the freedom to travel, move countries and eventually, publish the work of other authors whose books you believe in. Not too shabby at all, eh?
Now, at this point, despite all that harping on about hard work earlier, I want to tell you a little secret your present self has only just got a grasp of in recent months…
You need to find a balance. Find a balance between working yourself to the bone and enjoying life. While writing and publishing books is super important, it's also not everything.
There will come a time when you can afford to adjust your life to work like a normal person, not an insane person. Where you can work five days a week instead of seven.
I want you to know that it's okay to take weekends, sick days and holidays. The world won't end if you do.
Of all the things you still need to master and then re-master, here's the most important one:
Work hard. Play harder.
Don't forget to celebrate along the way.
Cheers,
Helen
Helen Scheuerer is a YA fantasy author from Sydney, Australia. Her debut novel, Heart of Mist, was the bestselling first instalment in her trilogy, The Oremere Chronicles.
After writing literary fiction for a number of years, she was inspired to return to her childhood love of fantasy by reading the work of Sabaa Tahir, V.E. Schwab and Sarah J. Maas.
Helen holds a Bachelor of Creative Arts, majoring in Creative Writing, and a Master of Publishing. She is also the Founding Editor of Writer's Edit, one of the world's largest online learning platforms for emerging writers.
She is now a full-time author living amidst the mountains in New Zealand.
Her latest novel WAR OF MIST, the epic conclusion to The Oremere Chronicles is slated for release July 25.
You can add it on Goodreads here.