Dear Unpublished Cheryl
Well. It's been a journey, hasn't it? From writing those silly little high school newsletters for your own group of friends, to romantic teenage dream stories about those 1980s Hollywood hunks like Rob Lowe (does that man ever age?), finally, twenty-something years later, you finished a manuscript and Random House wanted it! And you received not one rejection letter. Aren't you just the mustard!
Fast forward two years, three books and a novella later and suddenly this writing dream is down the gurgler as the Random Romance eBook line is now effectively kaput. No more contracts. Well, that's the publishing business. It hurt. Especially with the final book in the Muller's of McLaren Vale series written and now dangling in the wind looking for a home. Who's gonna want the final in a series when the other two are published by another publisher? And that's when the truth kicked in.
Why do I write? It was the question every author has to ask themselves at one point or other in their career. Money? Validation? Acclaim? Awards?
You have a full time job that pays really well and as much as you would love to write full time that is a dream in itself. So okay, not money. Validation? You stopped reading your reviews after book three. The good ones are lovely but easily brushed aside because that's what you expected right? Your book is brilliant. The bad reviews, however, send you into a pit of despair so out of proportion considering it's one darn bad review among tonnes of good ones. Okay, so you don't write for validation anymore.
How about . . . BECAUSE YOU HAVE TO.
Writing is not just fun or a hobby, it's like breathing. Breathing life into characters and diving into that world of creation. It makes people happy (some) and more importantly, it makes YOU happy.
Okay, so when you lose Random House pick yourself up and dust yourself off and maybe start looking into this whole self-publishing thing for your final Muller's of McLaren Vale book. If you want Handpicked out there so your fans can read that final chapter of the sexy wine baron brothers then you're gonna have to do it yourself. Find an editor, check. Sign up for Amazon, Kobo, Draft2Digital, check. Out into the world goes the book. Wasn't that a fun experiment and one you might do again later?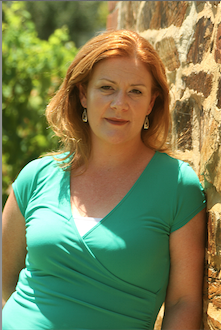 Time for a new challenge though. Come on, you know you won't be happy unless you're trying something new. Australian Historical Romance seems to be the next big thing but it won't be a conscious decision to go down that path. It will be the Stella Award winning Clare Wright book that will intrigue you and pull you into the 1800s. And before you've even finished The Girl from Eureka, another historical story will spin off and you'll be completing that story before you even find a home for the first historical. You'll enjoy the research of historicals, more so than the writing on many occasions.
Sadly, there will be many trials outside of your writing life that will impact on your writing life. Be kind to yourself. Take that break if you need to. So what if you don't write for a month. No big deal. The world won't end. Read. Reading will remind you of why you love to write. It will recharge you. Write for you. Write what you want and what makes you happy and just BE HAPPY.
Love
Published Cheryl
Cheryl Adnams lives in Adelaide, South Australia. She has published four Australian rural romance novels and a Christmas novella. Cheryl has a Diploma in Freelance Travel Writing and Photography and has lived and worked in the United States, Canada and spent two years with a tour company in Switzerland and Austria. Her passion for Italy, volcanology and cycling have made their way into her stories and her favourite writing retreats include Positano on the Amalfi Coast and Port Willunga Beach just south of Adelaide. When she's not writing, Cheryl is still creating in her busy full time job as a trainer and learning designer.
Her latest book is The Girl From Eureka. You can buy it here.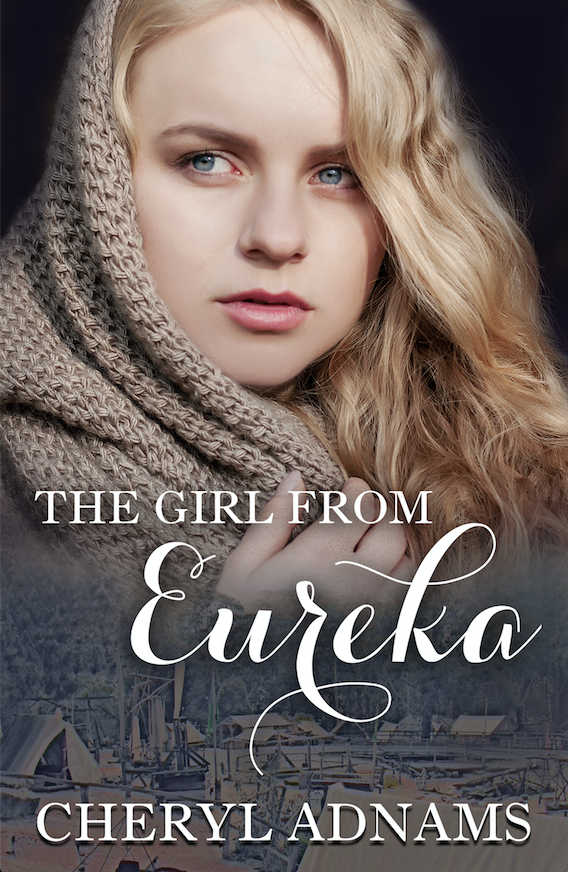 Gold miner Indy Wallace wants nothing more than to dig up enough gold to give her mother an easier life. Wild and reckless, and in trouble more often than not, Indy finds herself falling for handsome, chivalrous, British Army Lieutenant Will Marsh. But in the eyes of immigrant miners, soldiers are the enemy.
Will has been posted to Ballarat with a large contingent of Her Majesty's Army to protect the Crown gold and keep the peace. But once he meets rebellious Indy, he doubts he'll ever be at peace again. As Will and Indy's attraction grows, their loyalties are tested when the unrest between miners and the military reaches breaking point.
On opposite sides of the escalating conflict, can their love survive their battle of ideals? And will any of them survive the battle of the Eureka Stockade?
Find Cheryl online here: