I haven't felt like reviewing for a while – a combination of having too many things to do and needing to read what I wanted, when I wanted, without obligation. When I look back to a few years ago, I was reviewing five to eight books a week – it was fun at first but soon became overwhelming. Ever feel like that?
I still feel very much like reading only for pleasure or for my own writing, but this month I had a spare gap and decided to share a few books I've enjoyed. So, what are they? Books I've read but not reviewed include Angela Carter's The Bloody Chamber and Book of Fairy Tales, The Wedding Officer by Anthony Capella, and too many more to list. Let's just say, I've been a regular visitor to my local library.

I'm hosting Sasha Wasley at Stories on Stage later this month, so her latest novel, True Blue, was a must-read. A story about a free spirit who returns home and stumbles into love, it's another warm-fuzzy read like Dear Banjo, without being sentimental. Yes, it's a romance at heart, but it highlights big issues like sustainability, workplace politics and education along the way. True Blue has plenty of simmering romantic tension, as well as tension from other sources, and the whole way, readers will hope that the two leads overcome any obstacles and find true blue love.
I really enjoy Sasha's writing – it has a great balance of description, passion and warmth. She also captures life in rural locations in the manner of someone who understands the life and environment of her setting. She's also a versatile writer and I see a great future ahead for her.
Have you ever noticed how one book often links to another, without intention necessarily being present? True Blue featured an artist as its lead, and the same is the case in my next featured read.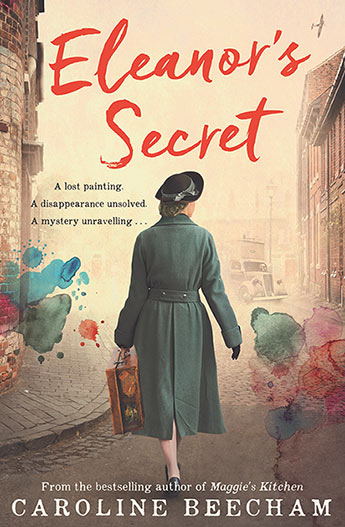 Eleanor's Secret by Caroline Beecham is part mystery, part love story, and proved just right for a couple nights' winter reading. Beecham's dual timeline story, set partly in wartime Britain and partly in 2010 London, was carefully knitted together, leading readers on a enjoyable and warm journey of discovery. I found the wartime artists' aspect particularly fascinating, and indeed, this timeline grabbed me more overall both with its historical fact and the emotional investment.
I followed on Eleanor's Secret with The Juliet Code by Juliet Wells. Interestingly, both books featured the British Special Operations Executive (SOE), which conducted espionage, sabotage and reconnaissance in occupied Europe so I had a crash course in spies.
The Juliet Code focuses on the actions of the operations of the SOE to greater extent through the eyes of British agent and wireless operator Juliet (her story is told in real-time and reflection) as she is asked to explain her actions post-war. Torn between protecting herself and the guilt of betrayal, she returns to the place she was imprisoned and tortured to find answers. It's a thoroughly tense and absorbing story that's full of intrigue, drama and historical detail, and I'd recommend it to historical fiction fans.
Did you know that feeling lonely increases our likelihood of earlier death by 26%, which is greater than the risk for obesity. Feeling lonely negatively impacts brain processes, ability to handle cognitive tasks, inflammation control, stress regulation, and severity of mental health symptoms, among other psychological effects. It's sobering because all of us have felt lonely at times, even when around people.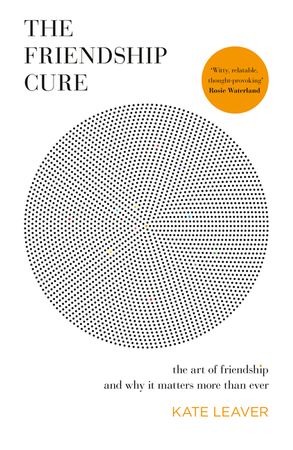 With these stats in mind, journalist Kate Leaver's The Friendship Cure is a timely read. She strongly believes that building and maintaining friendships is vital for people's ongoing physical and mental health, rather than seeing friends as a distraction. And I think she's right. We spend so much time being 'busy, busy, busy' that we end up becoming overwhelmed. What if a chat or coffee catch-up with a friend could help that?
The Friendship Cure is a worthwhile read not only for its message, but for the honesty in which Kate shares her own journey through darker times, and how friends have kept her going when the going got tough. It's one to make you think … and then ring up a friend you haven't spoken to in a while.
And that's what I'm going to do now.
Let me know what you're reading in the comments.