Dear unpublished, 25-year-old Sara,
You've been writing stories forever, and you've always harboured a secret longing to see them published, but right now you don't know if you've got what it takes.
I'm here to tell you that you'll be amazed by what you achieve over the next 15-20 years, and it all starts by you having the courage to say yes to your dreams and digging in to get that first novel finished (which isn't the one that gets published, by the way, but it teaches you a lot).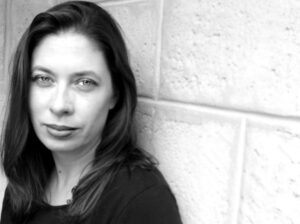 There will be many challenges along the road ahead, particularly when the kids come along, but your desire to keep writing and sharing stories will carry you through.
The industry is exciting, but it can also be difficult and unforgiving. You will need to learn as much about it as you can, and get creative and persistent when things aren't going your way.
Maintain perspective on the rollercoaster ride of external validation through sales and praise as much as possible. The writing itself is where you'll always find purpose and meaning, and as long as you continually strive to make the next story bigger and better than the last, you'll keep on growing and learning along the way.
Good luck: and please take care of your back, your sitting posture, take regular breaks and STRETCH! It matters more than you realise right now!
Love,
Sara
Sara Foster is the internationally published, bestselling author of six psychological suspense novels. She lives in Western Australia with her husband and daughters, and is currently a doctoral candidate at Curtin University studying maternal relationships in dystopian fiction. Her upcoming release is The Hush (out October 28).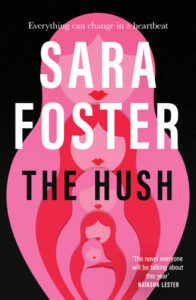 A multigenerational, female-led thriller, and a terrifying conspiracy that goes right to the heart of the British Government.
Six months ago, in an English hospital, a healthy baby wouldn't take a breath at birth. Since then there have been more tragedies, and now the country is in turmoil. The government is clamping down on people's freedoms. The prime minister has passed new laws granting authorities sweeping powers to monitor all citizens. And young pregnant women have started going missing.
As a midwife, Emma is determined to be there for those who need her. But when her seventeen-year-old daughter Lainey finds herself in trouble, this dangerous new world becomes very real, and both women face impossible choices. The one person who might help is Emma's estranged mother Geraldine, but reaching out to her will put them all in jeopardy …
The Hush is a new breed of near-future thriller, an unflinching look at a society close to tipping point and a story for our times, highlighting the power of female friendship through a dynamic group of women determined to triumph against the odds.
ORDER THE AUSTRALIAN EDITION HERE.