Due to time restraints while I work on my own novel, reviews on this site will now comprise a book blurb and a short response.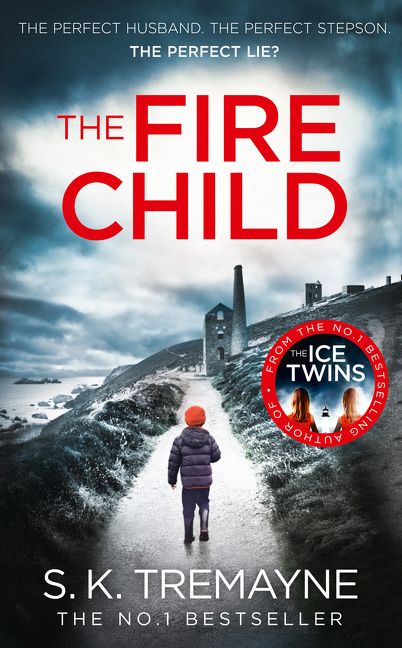 Looks like I've found myself another author for my must-read list. S.K. Tremayne's latest novel The Fire Child is everything I want in a psychological thriller. Here's the blurb:
When Rachel marries dark, handsome David, everything seems to fall into place. Swept from single life in London to the beautiful Carnhallow House in Cornwall, she gains wealth, love, and an affectionate stepson, Jamie. But then Jamie's behaviour changes, and Rachel's perfect life begins to unravel. He makes disturbing predictions, claiming to be haunted by the spectre of his late mother – David's previous wife. Is this Jamie's way of punishing Rachel, or is he far more traumatised than she thought?As Rachel starts digging into the past, she begins to grow suspicious of her husband. Why is he so reluctant to discuss Jamie's outbursts? And what exactly happened to cause his ex-wife's untimely death, less than two years ago? As summer slips away and December looms, Rachel begins to fear there might be truth in Jamie's words: 'You will be dead by Christmas.'
Expect a bit of contemporary gothic in The Fire Child. The story is reminiscent of Du Maurier's Rebecca with its rugged Cornwall setting, the lingering presence of a first wife, a secret-bearing family home, and a second wife from a less-privileged background. It's not a re-write of Rebecca, however. It has a touch of the paranormal, plenty of twisty bits, and bucketloads of chill factor. As Rachel casts a suspicious eye on her husband, so too do readers. Who do they trust? Rachel? Or David? How reliable is Rachel as a narrator? And is it possible that David's wife is alive? And how many times will Jamie make you shiver?
Aside from a ripping good story, The Fire Child gave me an insight into the mining history in Cornwall. I had no idea about this aspect of Cornwall's history, and this gave the book, and the moody landscape, even more depth of story and even more freaky, creepy elements. Recommended for those who like their psychological thrillers with a dash of creepiness.
Available from good bookstores (RRP $34.99). My copy was courtesy of HarperCollins.