For two years I was part owner and editorial director of a small press. It's tough out there and while it wasn't for me in the end (I'm a writer, not an entrepreneur), others are making a go of it. I asked YA fantasy author Helen Scheurer to tell me what it was like to start a small press of her own. Here's what she said:
If we rewind five years back or so, you would have found me at my desk writing and submitting literary fiction to publishers all over the world. Before that, you would have found me at Wollongong University, or the University of East Anglia (UK) studying the classics and all manner of "serious" books.
It wasn't until much later; after starting an online lit mag and completing a masters of publishing did I realise that I wanted (and needed) to do things differently. For me, the book industry was behind the ball, it needed a good shake up, it needed to be disrupted.
I was frustrated by the prolonged submissions process that was seen as the norm, I was frustrated by the lack of control authors had over their own books, and frankly, I was confused at how none of the larger publishers seemed to be adapting to the times.
While I was pondering all this, I wrote. And for the first time in my life, I wrote what I loved reading, wrote what I wanted to write rather than what I'd been steered towards.
That book turned out to be Heart of Mist, the first instalment in my young adult fantasy trilogy: The Oremere Chronicles. It was during the writing of this book that I started to consider starting my own small press. A publishing company that would, at that stage, solely publish my books.
As I came to the end of the drafting process, which I'd been documenting on my blog and on social media, I was approached by some established publishers. As someone who had dreamed of being published by one of the big five my whole life, it was tempting.
But in the end, I knew this: no one was going to work harder than me to produce the best possible version of my book, nor was anyone else going to put in the insane hours needed to get an unknown author and title in front of new readers.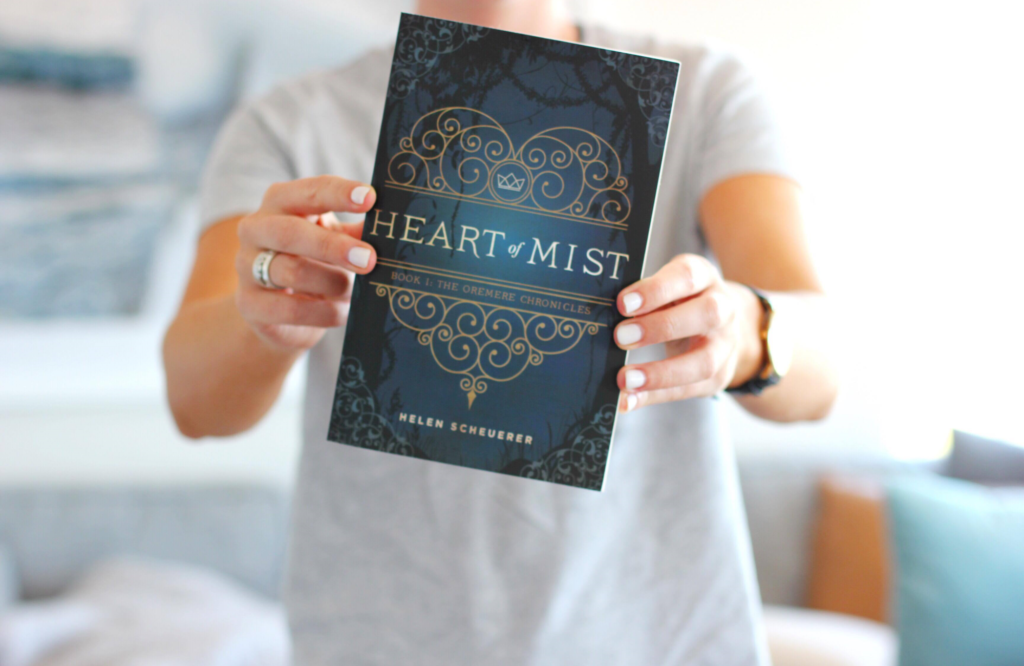 I wanted the creative control over my own work and I wanted control over the production schedule and marketing.
So Talem Press was born.
In 2017, Talem Press published Heart of Mist, which hit # bestseller status on Amazon within 24 hours of its release. It was a bestseller at Better Read Than Dead in Newtown following its jam-packed book launch party. The following year, its sequel, Reign of Mist was launched to the same level of success.
It was around this time that I started to wonder about Talem's potential. I'd already dabbled in the world of small presses with Writer's Edit Press (the publishing part of the lit-mag-turned-learning-platform I founded in 2013). I had always loved bringing books into the world and really enjoyed the production aspect, and wondered: was it possible to do what I'd done with the Oremere books for other authors?
From the very beginning, I wanted Talem Press to be different, and in mid-2018, we opened Talem Press for unsolicited manuscript submissions.
We have a small, tight-knit team and once we welcome an author into the fold, they're part of our family. We pride ourselves on transparency and communication (something that isn't all that common when it comes to the bigger players… Something I learnt early on).
Myself and the team have worked incredibly hard on our processes, so that things are super streamlined and aren't so long-winded for our authors… From our submissions replies (authors wait no more than 3 weeks for a response, regardless of whether or not they were successful) to the guidance and support we provide our new authors at all stages.
It's not been easy, I'll tell you that much. Especially amidst writing and publishing my own books (the third and final book in The Oremere Chronicles is out on July 25). However, it's been more rewarding than I could have imagined.
So far, we've signed two incredibly talented Aussie authors with multiple book deals. The first, Sydney author Bronwyn Eley, whose debut RELIC hits shelves this coming September. Bron's whole series, The Relic Trilogy will be published with us over the course of the next few years.
We've also signed another Aussie author, whose name and details haven't been officially announced yet.
Honestly, I can't tell you how excited myself and the Talem team are about these upcoming titles. To have found two incredible authors so soon after opening submissions has been an absolute dream. We're incredibly passionate about sharing these stories and launching new authors' careers.
With these titles now well underway, Talem Press is actually currently closed for submissions, with a view to re-open them early next year. But for now, we're focusing on the books we've got coming out shortly and preparing our authors for what comes next.
Stay tuned for War of Mist on July 25th and Relic by Bronwyn Eley in September!
Helen Scheuerer is a YA fantasy author from Sydney, Australia. Her debut novel, Heart of Mist, was the bestselling first instalment in her trilogy, The Oremere Chronicles.
After writing literary fiction for a number of years, she was inspired to return to her childhood love of fantasy by reading the work of Sabaa Tahir, V.E. Schwab and Sarah J. Maas.
Helen holds a Bachelor of Creative Arts, majoring in Creative Writing, and a Master of Publishing. She is also the Founding Editor of Writer's Edit (www.writersedit.com), one of the world's largest online learning platforms for emerging writers.
She is now a full-time author living amidst the mountains in New Zealand.
Facebook | Twitter | Instagram | Writer's Edit