I haven't had a lot of time for photography this week, but I couldn't say no to getting the camera out for these ladybirds.
Our apricots are ripening faster than I can pick them (or eat them) this year. Two years ago we had about eight precious apricots and this year I have ten times that. Later this week I will make some jam, but for now, I'm eating them fresh from the tree. They are full of juice and taste like sweet balls of summer – nothing like what you get from supermarkets.
This little ladybird and her smaller friend in the background are also enjoying the apricots. They were on a piece of fruit I brought inside, so I transferred them to a flower to watch them play. They scrambled and climbed and banged into each other as they climbed up and over petals. It was a joy to watch, but hard to get photos of because they kept moving! My favourite part was when they both climbed up different sides of the same flower petal and banged heads at the top.
Louise has been interested in birds of a different kind. Earlier in the week she joined the Facebook group 'Crap Bird Photography', because she says she takes many photos of birds … but rarely do they work out. Birds just don't keep still—they fidget, and duck down to peck at a leaf, or flutter off to another branch, or, worst of all, they fly off if she dares take a step closer.
Luck hit when she happened upon a group of corellas in a gum tree who almost seemed tame—they didn't mind having their photo taken, even though Louise had her dogs with her.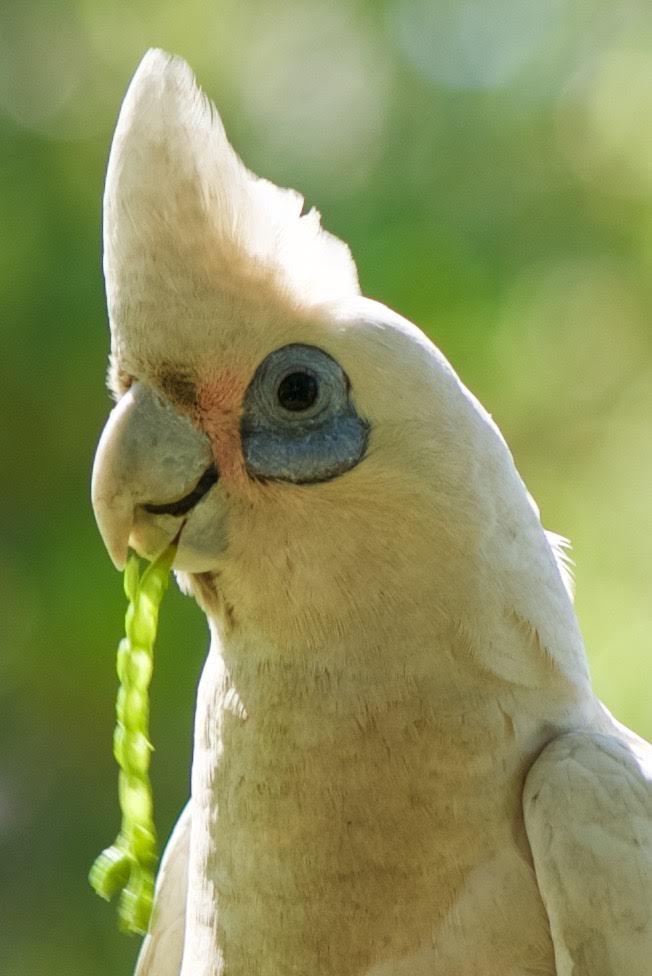 ***
Once a week, Louise (of Louise Allan: Life From the Attic) and I team up to share creative photos on our websites. It's all part of our challenge to stretch ourselves creatively.