'We're creating stories …' – Dr Richard Walley
Last night I attended the launch of the 2019 Perth Festival Writers Week. It's always a fun evening, where highlights of the upcoming festival are showcased and the full programme is released. Not to mention the cheese and wine afterwards – always a tasty delight (if you can get close to the grazing table).
Curator William Yeoman says this about this year's programme:
'What comes first, reality or imagination? It's a chicken-and-egg question this year's Writer Week: Our Imagined Selves, tries to answer – by having it both ways. Fantasy is built from facts but if you don't dream, you can't make anything real in the first place. This is especially true when it comes to telling stories about ourselves and each other: whether fact or fiction, narrative lies at the heart of who we are.'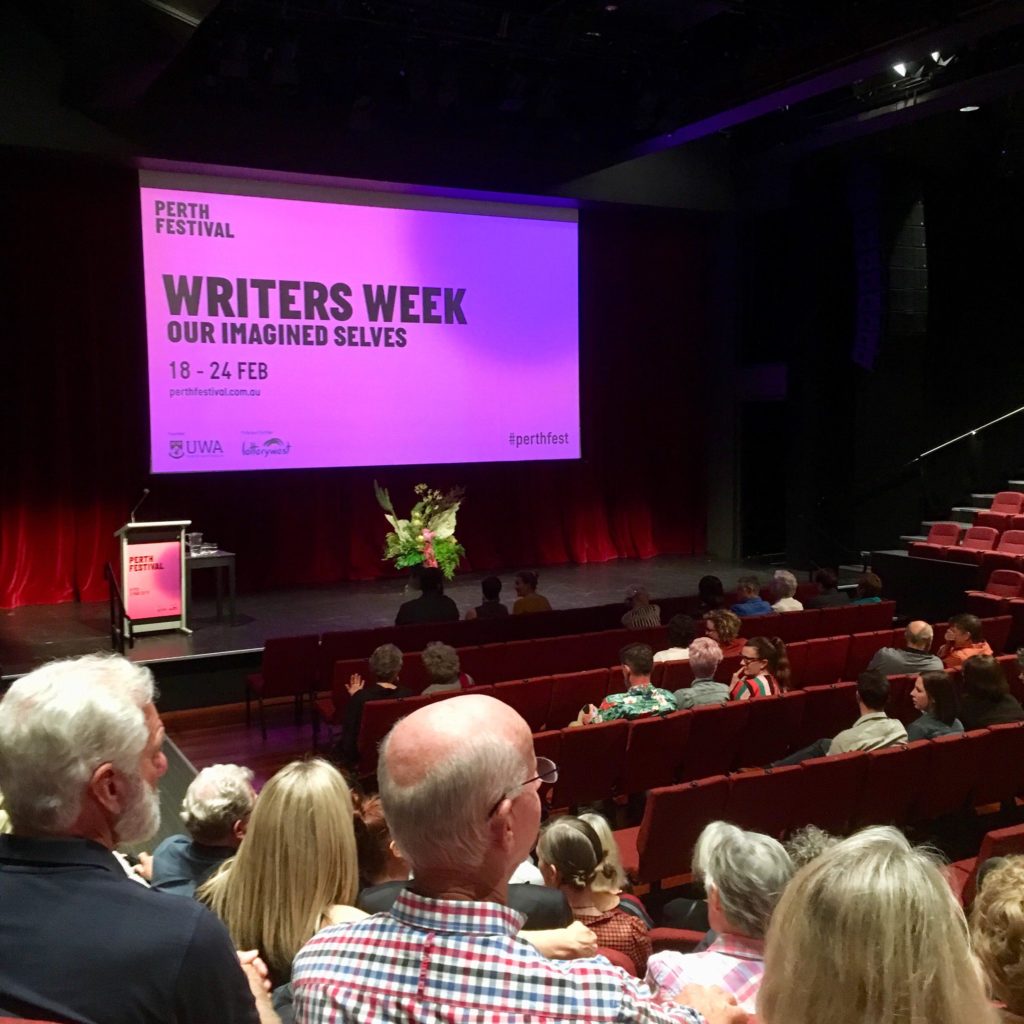 Looking at the programme, I'm expecting plenty of debate, conversation and reading that will affirm, enhance and challenge the stories we tell each other (and ourselves). You can find the full programme here.
This year, I'm delighted to be chairing two sessions:
The World is Their Book – a high tea experience with Monica McInerney, Balli Kaur Jaswal and Elleke Boehmer. We'll be discussing the inspirations for their novels and how travel can broaden the writing mind. Book here.
The Fireflies of Autumn – I'll be chatting with Moreno Giovannoni about the writing of war and migration, feasts and misfortune in a small Tuscan village nobody's heard of. I'm halfway through the book The Fireflies of Autumn and I'm finding it funny, unusual and thoughtful. Book here. 
So, my next task is to work out which of the sessions I can attend that don't clash with the two I'm chairing. It's hard to choose – there are so many terrific opportunities, but the ones I'm leaning towards are:
The Sunday Girl – featuring Pip Drysdale talking with the lovely Emily Paull
Boy Swallows Universe – featuring Trent Dalton chatting with Kathryn Shine
The Tattooist of Auschwitz – featuring Heather Morris chatting with Angela Meyer
Simply Ing – Noongar woman Helen (Ing) Nellie with Margaret OBrien
After the Fall with Anna Funder
All of Me is Here – a panel discussion with Carly Findlay, Trent Dalton, Future D Fidel and Sisonke Msimang.
I may not be able to get to all of them, but I'll do my best. In the meantime, I have a bunch of books to read to prepare for the sessions I'm chairing. You can see my review of Erotic Stories for Punjabi Widows by Balli Kaur Jaswal here.
If you're in Perth, which sessions are you keen to attend? If you're not in Perth, and you wish you were, is there any writer you'd love to hear?
PS. Pictures below are from the launch – with Karen Mc Dermott and Teena Raffa-Mulligan. I had a great time catching up with Holden Sheppard, Raphael Farmer, Kris Williams, Michelle Johnston, Melinda Tognini and Alicia Tuckerman, but we were too busy chatting and trying to get cheese to take photos.