Last week, the cover of my upcoming book Alexandra-Rose and her Icy-Cold Toes (Serenity Press, 2020) was released.
I'm thrilled with it because it's eye-catching AND it perfectly captures the mischievous spirit of Alexandra Rose. I've had the thumbs up from children and adults, which warms my heart.
The process behind it reminded me of the question authors are often asked by readers: How much say do you have in your book cover design?
I was fortunate to be part of the cover design journey from cover concept to creation for this book (more on that further down) but many authors don't have that opportunity.
In most cases, authors who are traditionally published (that is, they have a contract and will receive royalties) have very little say. They may be asked to provide a brief about the themes and overall feel of the book, as well as character appearance, and other useful details.
Covers are sales features and publishers use reliable, tested techniques to catch consumers' eyes. As Writer's Edit says:
"Book covers need to navigate tricky ground surrounding marketing while not misleading the reader and taking into account whether the design will appeal to the right audience."
But even then, the final cover may not be what they envision. Ultimately, the publisher decides.
Talk to authors and you'll hear a multitude of stories about covers that reflected sales and not the tales (and vice versa).
Authors who self-publish do have a say. They are responsible for hiring a designer (D-I-Y can be done but is best avoided unless you have graphic design skills and that's a whole different blog post) and ultimately, since they are paying, they decide what the final cover will be.
They decide because they are the publisher.
Still other authors follow a partnership publishing route and may reach an agreement that cover design input is a requirement.
So, the easy answer, like so many when it comes to writing (and life!), is 'It depends'. Or, 'It depends on who the publisher is'.
Alexandra-Rose and her Icy-Cold Toes is being traditionally published and I consider myself lucky to have been asked to provide input to illustrator Katharine Rattray of Kat & Fox as part of the process. It helps that I have worked in publishing and marketing so I understand both the author and the publisher side.
To start with, she sent me three rough concepts.


Without a doubt, I knew that option #2 was the right direction. Option #1 was OK and option #3 was a definite no.
I said:
I do keep getting drawn to #2 but I would like to see her face. Maybe the blanket is half on the floor.
Next, Kat sent me the mock-up without colour.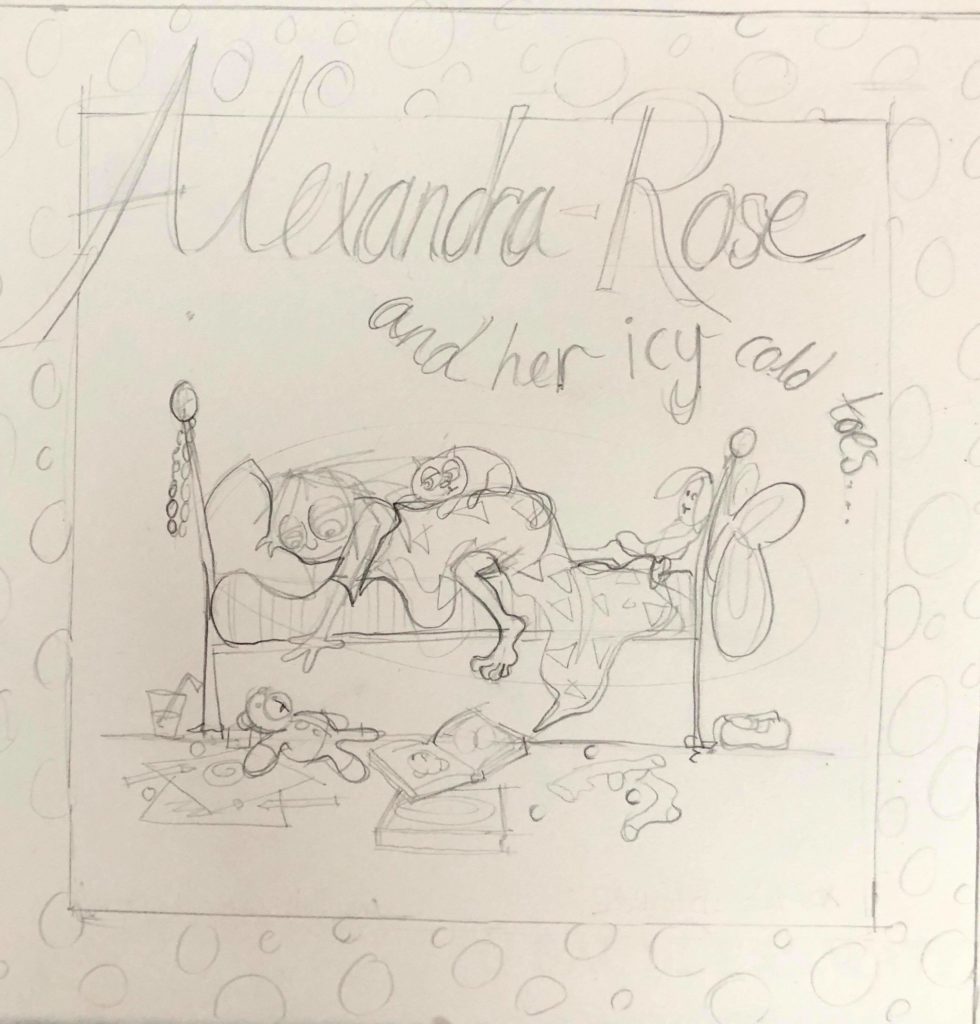 And then she sent me a colour version. This is not the final cover – it's pre-editing, but you can see how the process unfolded.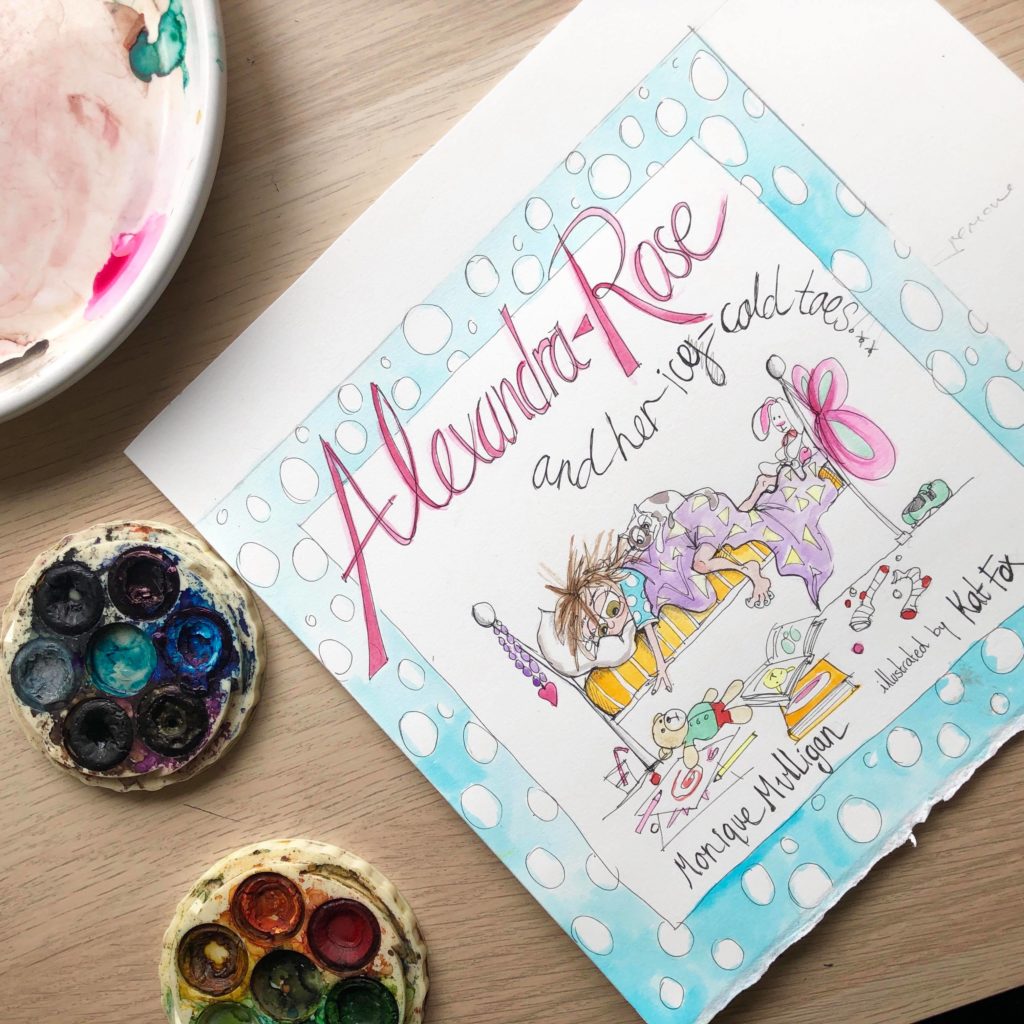 Now Katharine is working on the storyboard. I've seen a draft, made some comments, and now I'm waiting to see the next stage. Of course, I'm aware there's a fine line between suggestion and telling an illustrator what to do. Her interpretation of the story is just as important as my words.
It doesn't work like this for every author and I'm thankful to my publisher, Serenity Press, for encouraging this process.
I've certainly heard horror stories about cover dream vs. cover reality. Sometimes, it's a matter of an author not understanding the sales and marketing side of design … and sometimes the covers really are bad. Google 'bad book cover designs' and you'll see a host of creepy, ridiculous and sad examples.
Writers, have you got a story to tell me about a cover you loved or hated?
Readers, if a cover doesn't match the story, does it bother you?